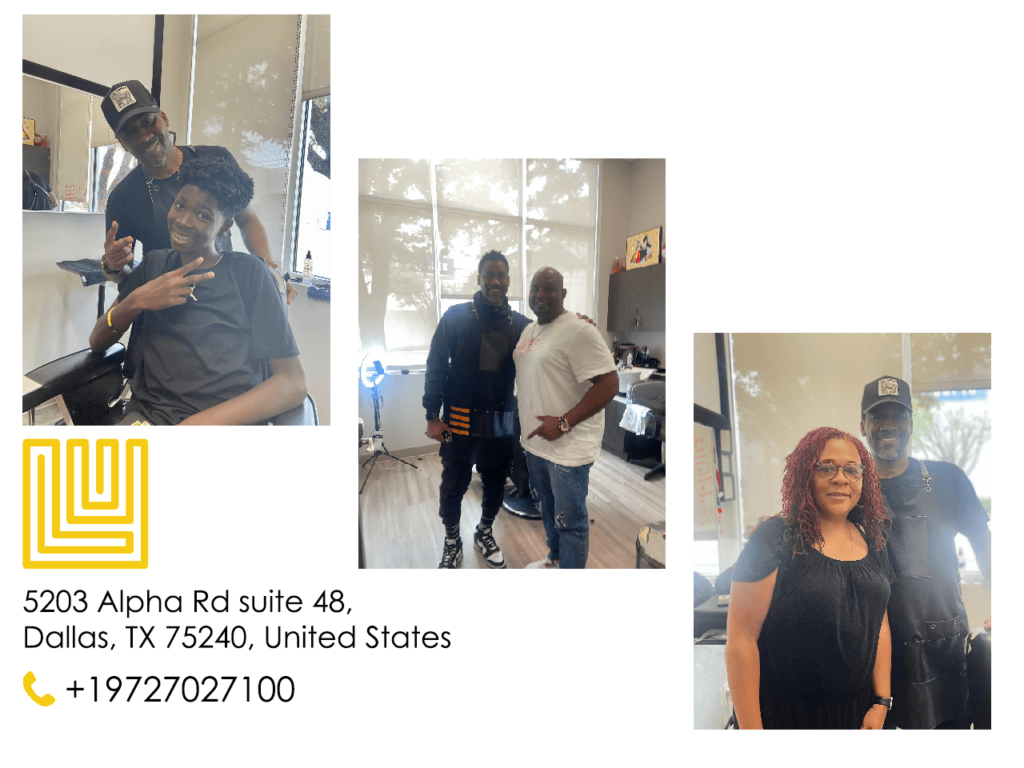 When it comes to looking sharp and well-groomed, a trip to the barbershop is a must for many individuals. In Dallas, one barbershop that stands out from the rest is Linedup. With its exceptional service, skilled barbers, and keen attention to detail, Linedup has become a go-to destination for those seeking a dapper look.
The Experience
Walking into Linedup, you are instantly greeted by a warm and inviting atmosphere. The barbershop has a modern yet classic aesthetic, with vintage barber chairs and a stylish interior that exudes sophistication. Whether you're a regular or a first-time customer, the staff at Linedup makes sure to provide a personalized experience tailored to your needs.
Masterful Barbering
At Linedup, the barbers are true masters of their craft. Daunte Paschal is Trained in the latest haircutting techniques, he has the skills and expertise to transform any hair type or style into a work of art. From classic gentleman cuts to trendy fades and intricate designs, Daunte Paschal at Linedup can do it all. He take the time to ensure each haircut is precise and well-executed, leaving you with a look that is both refined and stylish.
Attention to Detail
What sets Linedup apart from other barbershops in Dallas is their meticulous attention to detail. The barbers at Linedup understand that it's the little things that truly make a difference. From perfectly lined edges to clean and well-shaped beards, they go the extra mile to ensure that every aspect of your grooming experience is top-notch. This attention to detail is what keeps customers coming back time and time again.
A Sense of Community
Linedup is more than just a barbershop; it's a place that fosters a sense of community. The friendly and welcoming environment makes it easy to strike up a conversation, meet new people, and connect with others who share a love for well-groomed aesthetics. Whether you're getting a quick trim or spending some extra time in the chair, Linedup is a place where you can relax, socialize, and leave feeling refreshed.
If you're in Dallas and looking for a barbershop that takes your grooming game to the next level, look no further than Linedup. With its exceptional service, skilled barbers, and attention to detail, Linedup provides an experience that is unmatched. So, why settle for an average haircut when you can be Linedup? Book your appointment today and discover why Linedup is the go-to destination for the style-conscious individuals in Dallas.